Had a league race today and my qualifying tires were coming out of qualifying with around 4% wear per tire per lap. When we finished qualifying and entered the race I noticed the tires looked worn and marbled, but figured it was just a visual bug. Formation lap started and the tires were actually extremely slippery lacking grip to make the first corner of the formation lap, causing me to be sent back to the grid. At the race start when I could see the tire wear for the first time it turns out the wear was somehow at 61% front left, 62% front right, 80% rear right, and 90% rear left. This was despite not doing more than two laps on any set of tires in qualifying.
Instantly when the lights went out the 90% rear left punctured, which was the final nail in the coffin for the league race dropping me from 3rd to 20th before T1 was over.
Platform
- PS4 Pro
Version
- 1.15
Mode
- Unranked lobby, equal performance, no practice, 50%, short qualifying, dynamic weather, official start time, invite only, parc ferme on, collisions on, full damage, ghosting on, full setup, safety car on, rules+flags on, strict corners, formation on, manual starts.
Player #
- 20
Lead up
- Just did what we do every race, a short qualifying into a 50% race.
Error message
- none
Accessories
- Logitech G29
Video
-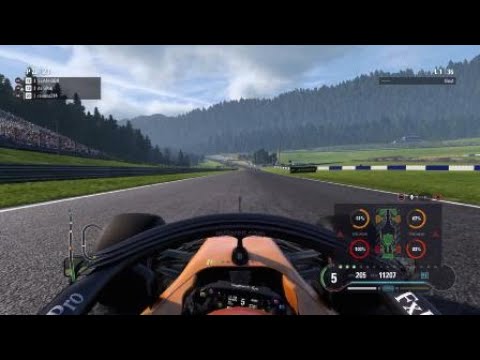 In the video you can first see the tires look worn. Then the tire compound doesn't properly show in the race strategy menu. Then at around 2 minutes 20 seconds is where the race starts and the MFD to see the tire wear is brought up.