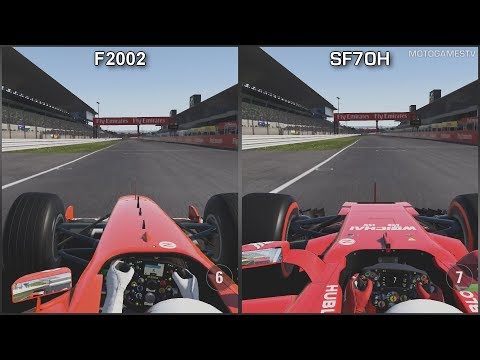 --------------------
This is the Ferrari of the year 2002, why is it the first and the only car in all of Codies F1 history to feature the correct car model in terms of interior / exterior design?
It's the only car that actually has a proper leg protection in it for instance, a small little detail that has been suggested over and over again since F1 2010 released.....
Unbelievably ridiculous.
--------------------
If they bothered to design the 2002 car correctly, why have all the other cars, including the 2017 ones on which this game is based on, not been undergoing the same procedure seeing as Codies are a bunch of very experienced professionals for whom this wouldn't take too much effort to get right at all?
--------------------
Yes, it's a minor detail and won't affect the driving experience, but this is a
officially
licenced
F1 game and therefore it is more than to be expected to get the car models designed accordingly to represent the real F1 cars as realistic as possible.
--------------------
EDIT
: This question has been answered from "outside",
'The car model of the '02 Ferrari was stolen by Codemasters from a extremely talented modder, which has to be one of the lowest points of Codies ridiculous "stunts".'